About
Telelingua
The partnership of Jeremy Kerrison and Helen Isaacs established Telelingua in 1997 to combine their two passions: travel and languages.
Having travelled extensively around the world and lived and worked in various countries in Europe, they quickly realised that there was a specific need for language services tailored to travel and tourism.
Their respective backgrounds as professional linguists and tour guides meant that they were well placed to fill this gap in the market, hence the decision to set up Telelingua upon our return to the UK from France over a decade ago.
Jeremy Kerrison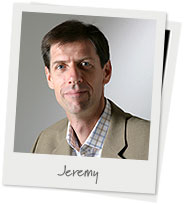 Having studied French, Spanish and Portuguese at university in England, Jeremy spent a number of years working as a tour guide, predominantly in France, Spain, Portugal and Latin America.
Following a three-year stint working as a Travel Consultant and Tour Director for the specialist London-based tour operator Journey Latin America, he moved to south-west France, working as a freelance translator for five years, before returning to the UK in 1997.
As a professional translator, Jeremy has translated the Michelin Green Guide to Andalucia from Spanish to English and has worked with Helen on the translation/editing of the Michelin Guide to Egypt from French to English. He is also co-author of the Practical Guide to Toulouse/Midi-Pyrénées, now in its sixth edition.
Jeremy continues to work as a guide for Abercrombie & Kent on tours in France, Spain and Portugal, enabling him to maintain strong links with the travel industry and to keep up-to-date with the latest developments in tourism.
When not travelling or translating, Jeremy is never happier than when on a tennis court or striding out on long hikes across the Welsh mountains!

Helen Isaacs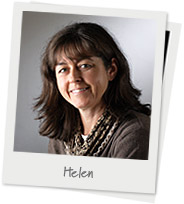 After graduating in French and Italian, Helen completed a post-graduate diploma in translation at the University of Kent. She has spent long periods of residence abroad, including a year teaching English in Geneva and five years in south-west France, where she worked as a translator and taught at the ENAC and ENSICA Grandes Ecoles. She has also lived in Aix-en-Provence, Siena, Rome and the United States.
For the past twenty years she has worked as a freelance tour director throughout Europe, specialising in cultural and walking tours in France and Italy. She is a Wales Blue Badge Guide and is qualified to guide in French and Italian, as well as English.
Helen's translating and writing projects include the translation of the Michelin Guide to Egypt from French to English, as well as contributions to numerous Michelin Italian guides, translating from Italian to English. She is also co-author of the Practical Guide to Toulouse/Midi-Pyrénées, now in its sixth edition.
Languages have always been Helen's major passion - she speaks fluent Welsh, as well as some German and Spanish. She likes to learn a few phrases of the language when visiting a new country and so other dictionaries on the bookshelf include Greek, Turkish, Arabic and Armenian!


To find out more about our range of travel and tourism translation services, please call +44 (0)1873 812 012 or Contact Us.